Sunday, 23 October 2016 08:55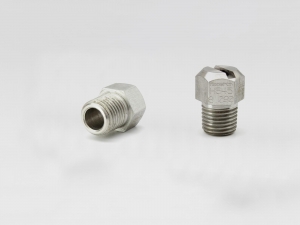 The H-545 is our basic flat spray construction, with a "U" notch milling and rectangular orifice. A "fat" sheet is produced that is useful for rinsing and washing. Car washes and parts washers coomonly utilize these Nozzles.
Tuesday, 29 March 2016 03:12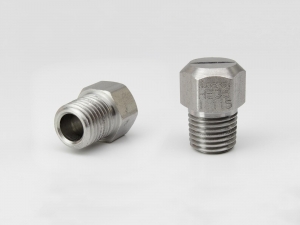 The H-535 is a single nozzle, one piece. The unique "V" of the oval hole milling and produce a very thinsheet of high cutting speed was found to be ideal for the car wash, commercial dish washers and other applications where speed is important aerosol.